Zoning Board Meeting
March 16 @ 7:00 pm

-

9:30 pm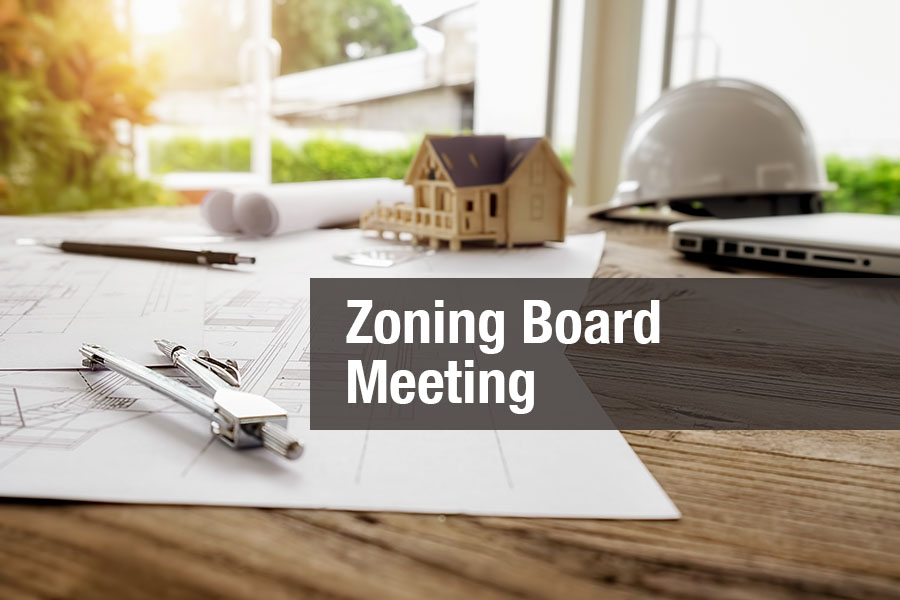 ZONING BOARD OF APPEALS MEETING AGENDA
DATE: March 16, 2023      TIME: 7:00 p.m.
Approval of the February 16, 2023 meeting minutes.
Arnold Heinemann, A&B Improvements LLC–1 Plum Hill Drive–S/B/L 49.05-1-42      Application of A&B Improvements LLC on behalf of David Berger, owner of 1 Plum Hill Drive, Montebello, NY which was submitted to the Village of Montebello Zoning Board of Appeals for variances for: Front setback [required 50 feet, proposed 36.7 feet]; Front yard, [required 50 feet, proposed 36.7 feet]; Development coverage [required 20%, proposed 22%]; and Minimum off-street parking [required 2 spaces, proposed 1space] as per Section 195, attachment 2, Row h , and Section 195-17 of the zoning code of the Village of Montebello.  The parcel is located on the south side of Plum Hill Road west of the intersection of Sycamore Lane in Zone RR-50.   THE APPLICANT WAS LAST BEFORE THE BOARD IN NOVEMBER 2022.
Related Events