Check out the Fall 2017 Village Newsletter.
If you're planning on removing a tree near your property line please check with your neighbor.
Weekly leaves and twigs pickup will resume Tuesday, April 4, 2017.
Welcome to the Village of Montebello
Our community located in Rockland, NY is a vibrant diverse mix of residents. Montebello is approximately 4.75 square miles bounded by the Village of Suffern on the West, the Palisades Park on the North, Spook Rock and Airmont Roads on the East, and Dunnigan Drive to Hemion Road and Route 59 on the South.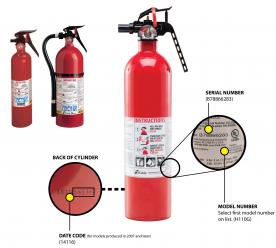 November 2, 2017 Kidde Recalls Fire Extinguishers with Plastic Handles Due to Failure to Discharge and Nozzle Detachment: One Death Reported The fire extinguishers can become clogged or require excessive force to discharge and can fail to activate during a…
Read More